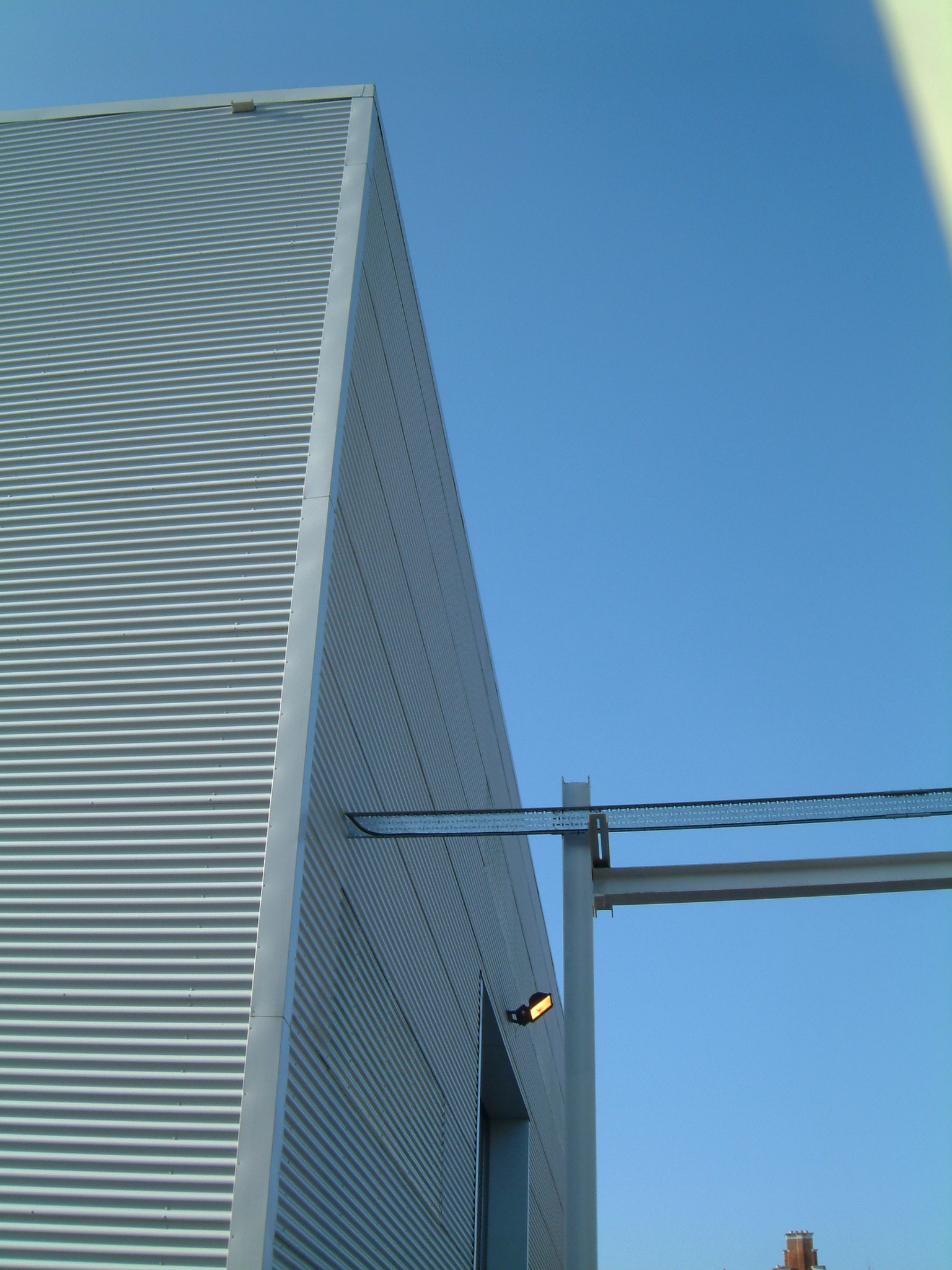 SCHOOL OF ENGINEERING, MEDWAY CAMPUS, 2006
University of Greenwich required a new building with laboratory, offices and ancillary accommodation for the Engineering students.
The site for the building is a sensitive setting within historic buildings. The solution was a simple, pure form enhanced by the choices of colour palette and the balance of openings in the sinusoidal, horizontal cladding. The quality of workmanship and execution becomes paramount to the success of a project of great simplicity and contribute here to the crisp result.